Forensic & Medical Mitochondrial DNA Analysis
Developed in collaboration with leading forensic and medical laboratories, GeneMarkerHTS software provides rapid analysis of multiple samples using consensus and motif alignments:
Unique motif alignment technology
o Automates the requirements set by The DNA Commission of the International Society for Forensic Genetics
o Fulfills the forensic alignment recommendations.
o Provides recognition and proper assignment of motifs and indels consistent with phylogenetic and forensic considerations
Consensus alignment
o To the preloaded Revised Cambridge Reference Sequence or to other references
Read the article Validation of NGS for mitochondrial DNA casework at the FBI Laboratory
Motif alignment reduces manual edits for forensic alignment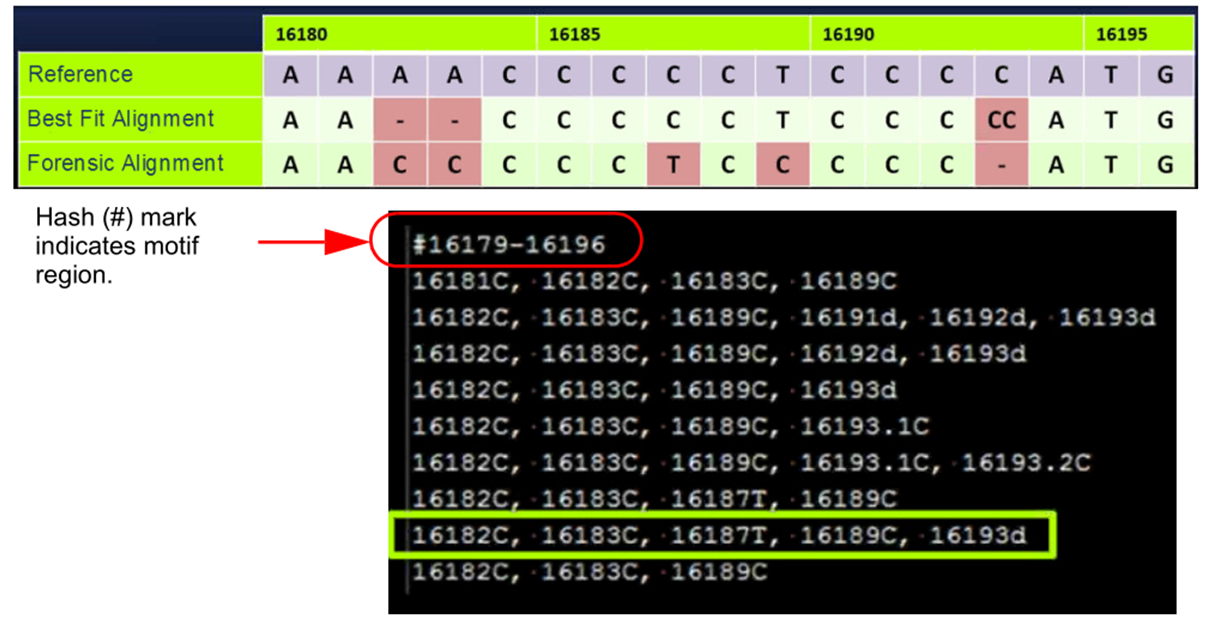 Figure 1: GeneMarkerHTS software has an extensive, preloaded forensic motif file as well as a motif editor to assist labs in adding new motifs.
Automatic Features Include:
Three alignment algorithms that best suit the analysis needs:
o Initial Alignment to a reference genome (Revised Cambridge Reference Sequence is preloaded into GeneMarkerHTS)
o Adjust alignment with motifs to ensure the alignment is consistent with forensic variant reporting
o Adjust alignment using the consensus; improving alignment around indels
Analysis across the origin
Forensic or standard nomenclature
Maintain health privacy with an administrative option that blocks display of disease associated positions
Analysis Results Include:
Consensus sequence, Variants, SNPs, Indels
Depth of coverage graphics
Consensus sequence aligned to reference (IUPAC nomenclature)
o Whole mtDNA genome, spanning the origin
o Specified areas of interest, such as control region, HV1, HV2
Read pile-up (with depth and direction indicators)
Compare multiple samples in single view
o Synchronized view - scroll and zoom multiple samples
Comparison viewer - table with sample-to-sample and variant composition
GeneMarkerHTS Software Viewing Options:
Users can customize color-coding for nucleotides and highlight edits
'Global' and 'Zoom' views for the whole mtDNA genome alignment
o The Global View shows the depth of coverage with forward read coverage in blue and reverse read coverage in red
o The Zoom View allows users to zoom-in on the range displayed in the pile-up

Figure 2: Global view (left) and Zoom view (right).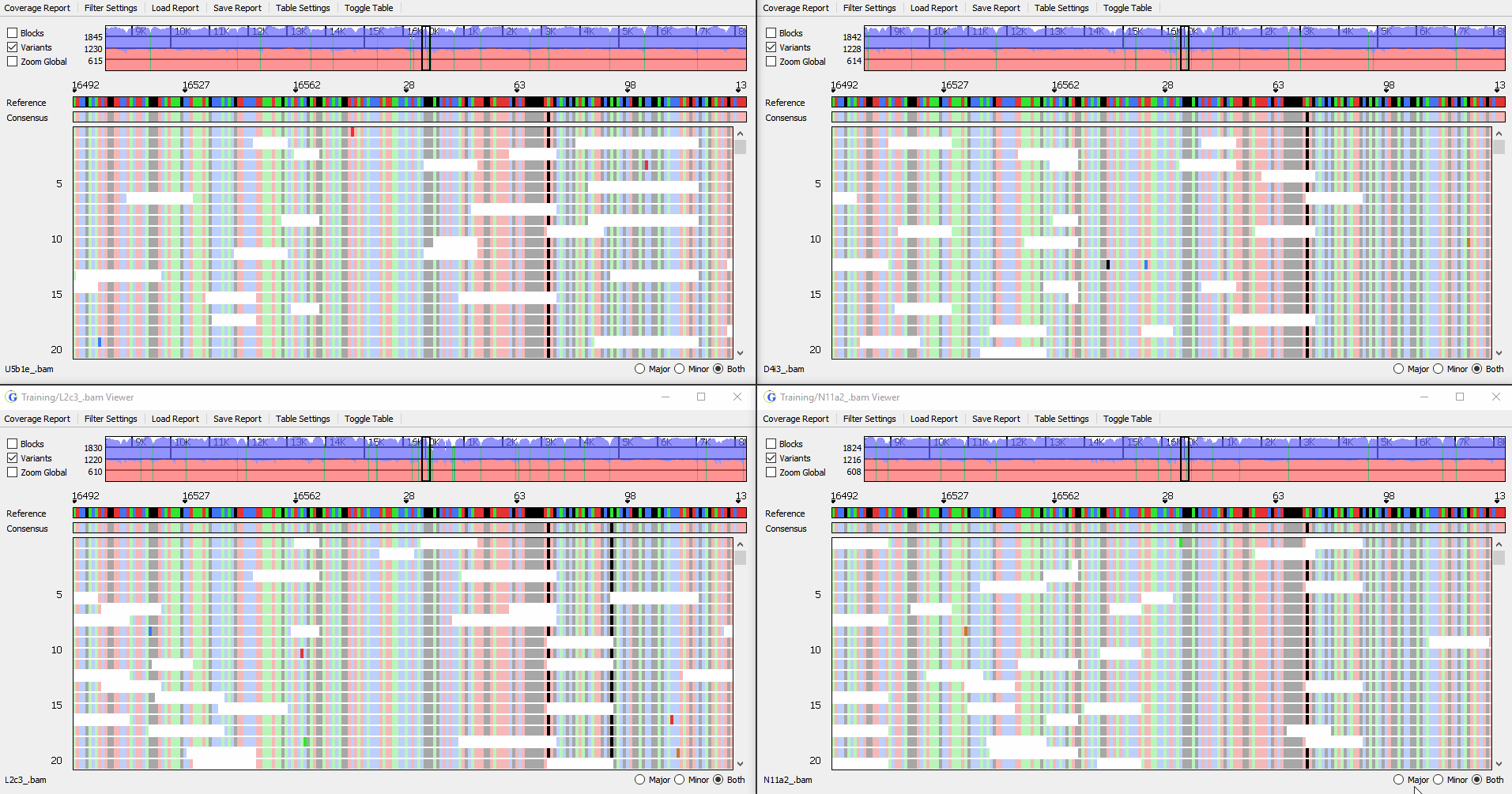 Figure 3: Synchronized viewing of multiple samples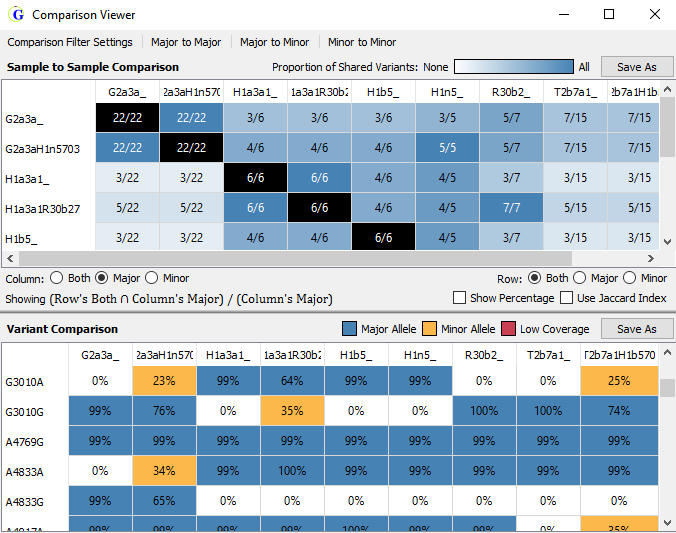 Figure 4: Sample-to-sample comparison (top) and variant comparison of all samples in the project (bottom)
GMHTS Software can Export a Variety of Reports:
Consensus sequence
Variant reports – SNPs, heteroplasmy, and insertions and deletions
Variant reports are EMPOP (EDNAP mtDNA Population Database) compatible
Minimum Recommended processing hardware: 64-bit Windows OS 12 GB RAM 2.4GHzDual Quad Core Processor.