Figure 1: Select the appropriate Mode to log into MaSTR software with user name and password.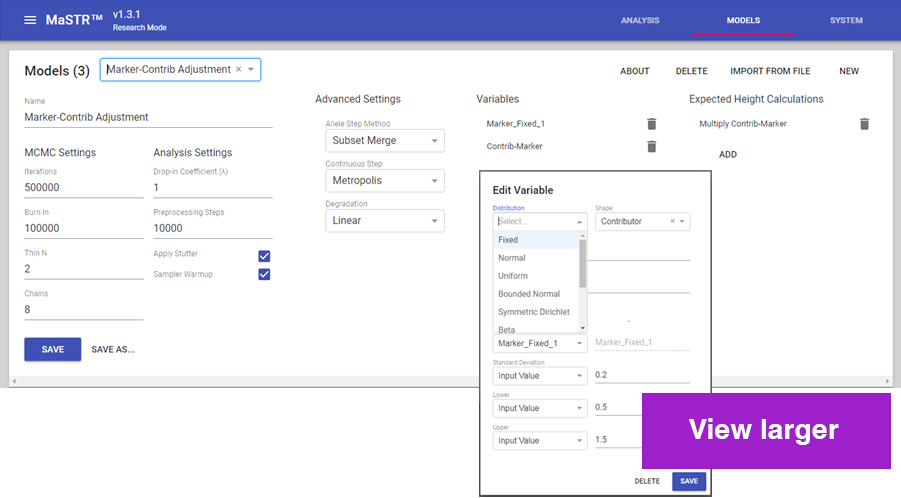 Figure 2: User-friendly interface provides the R&D and Validation teams with the tools to build, test and validate models for their laboratory use. Newly developed models can be shared with other labs to evaluate and advance statistical analysis tools for probabilistic mixture analysis.
Step-by-Step Instructions
The linked documentation provides step-by- step instructions to submit jobs using preloaded settings and models. The instructions include details to assist R&D and validation teams to import baseline and system profiles/dilutions to establish the instrument and chemistry specific settings for their data analyses. An example page of the internal documentation in MaSTR software: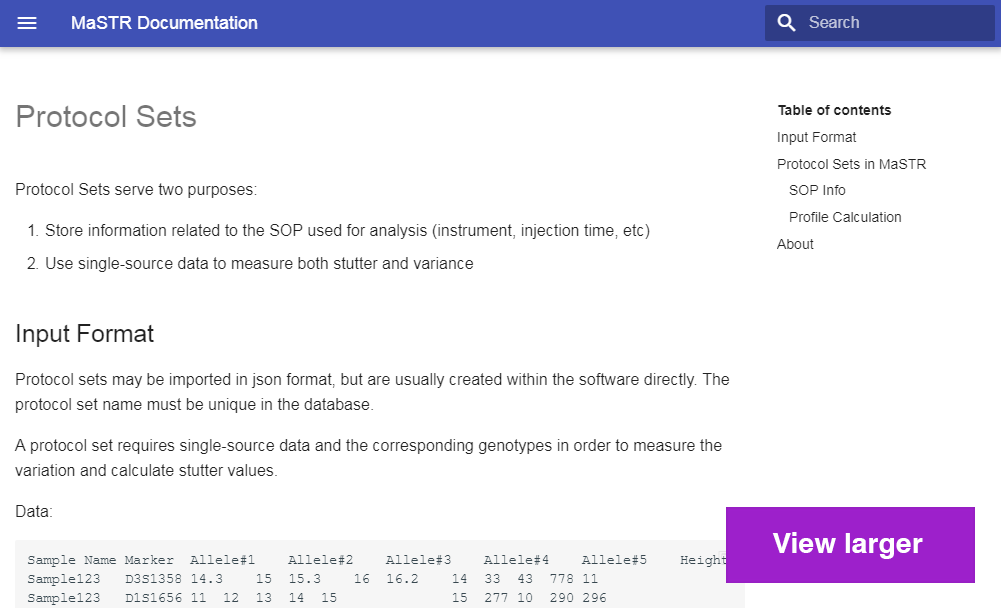 Audit Trail
The complete Audit Trail includes login of user, time/date of and name of job(s) submitted.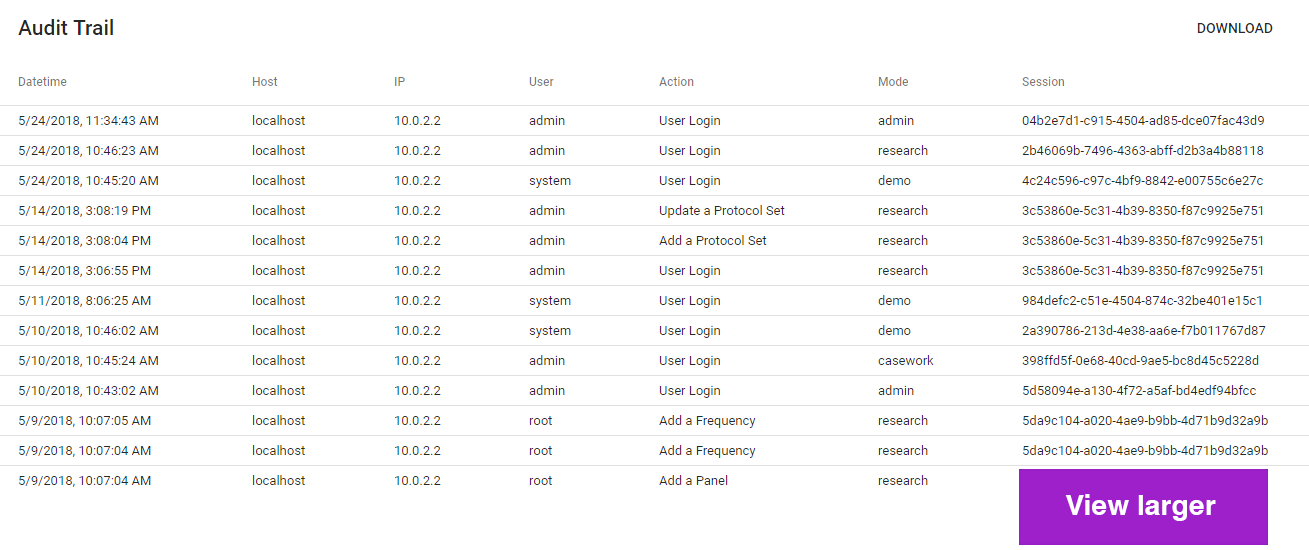 Flexible Reporting

MaSTR software allows the analyst to save all of the tables and graphs generated or save only certain items. The reports currently save in PDF format. Simply select the desired reports and click Download.